• backhanded • camera • colorism • compliments • filipino • filters • kayumanggi • morena • philippines • tiktok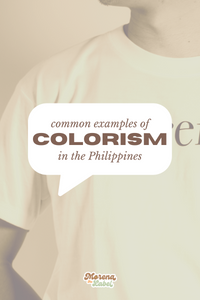 "Sus, normal na lang 'yan. Hindi ka pa ba nasanay?" 🔊 Colorism has been highly considered as a normal situation in the country — the derogatory remarks we hear, the unfair representation we see, the whitening soaps we scrub on our skins, and the discrimination we experience. According to Laforteza (2022), our colonial history, particularly on how the American, Japanese, and Spanish colonizers deeply reshaped our identity, should be traced to understand the deeply-rooted colorism. It is just a natural, everyday encounter but for us, it is not just that. It is our own skin and culture that are at...
---
• beautyph • kayumanggi • morena • philippines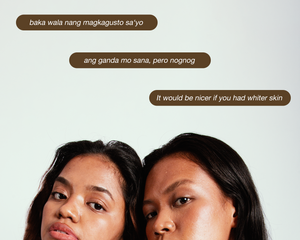 Why do we give so much unsolicited advice to people, especially kayumanggis? Do we think that they aren't able to handle our uniqueness or are they guilty of making a bad first impression? Well, let me tell them something. It's not our place to do that.  It seems like everywhere you go, there's always advice given. Maybe it's someone telling you to do something they say they don't want to do. Or maybe they give you advice that helps or gives guidance even though it's not what's best for you or the situation at hand.  The worst part about these...